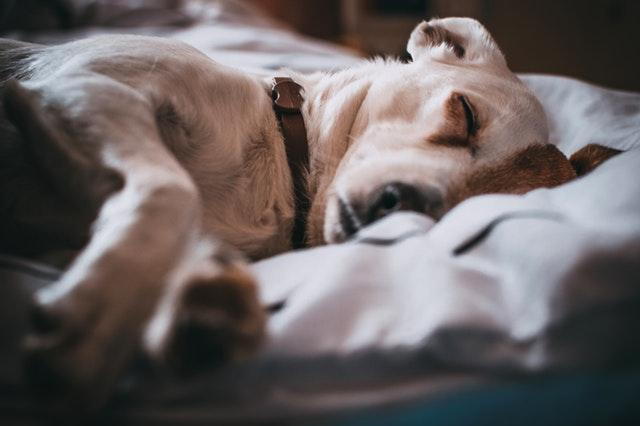 It seems like our pups are always sleeping or taking naps, but have you ever wondered, how much sleep do our dogs actually need? From puppies to seniors, every stage of your dog's life requires a different amount of sleep to keep them healthy. We'll help you break it down by age to determine how much sleep your dog should get every day.

All dogs, no matter their age, need a lot of sleep, but not all at once. On average, our dogs can spend over half of their day asleep, which is a lot compared to a human's average of seven to nine hours a night. 

Puppies
Because your puppy is busy growing, they need all the energy they can get. Of all the age groups, puppies are definitely in need of the most sleep. They can sleep up to 20 hours a day! Even though it might be tempting to wake them to get in a little more play time, your puppy will be happier, and grow-up stronger, after all the naps!

Adults
In the longest stage of your dog's life, they'll develop a sleeping routine that works for them, but you may need to help them get there. A healthy adult dog needs about twelve to fourteen hours of sleep in a day. This shouldn't happen all at once, so while you're at work or sleeping at night, your dog will get most of their rest out of the way.

Seniors
Just like humans, senior dogs need more and more sleep due to their slowing metabolism. It's normal for older dogs to sleep when they need it. However, if they are slowing down quickly or they don't seem to be themselves, it could be a sign of an underlying issue. Always keep a close eye on your dog as they age and be ready to help when needed. 

Don't forget, the amount of sleep your dog needs can vary based on their breed, activity level and age. If you have any questions about helping your dog rest throughout the day, feel free to reach out to your vet today .