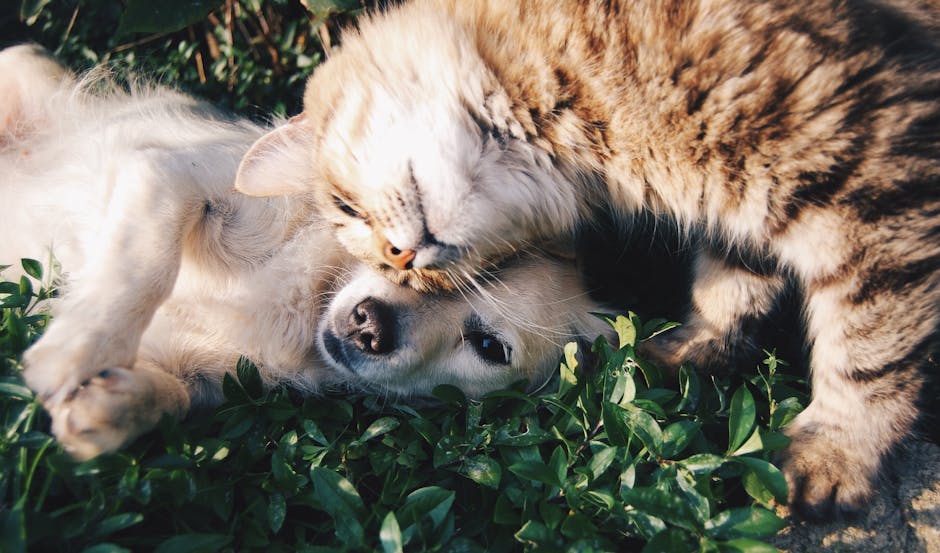 Cancer can affect cats and dogs just like it can humans, however they can't tell us if they're feeling different or unhealthy. As pet owners, it is our responsibility to watch for signs of this disease and help prevent it. During November, which is pet cancer awareness month, make sure you and your family are educated on the topic and know how to help your pet in the case of an emergency.
What to look for:
Whether by petting your pet, playing with them or watching their behavior, how your pet acts will tell you a lot about their health and if there are underlying issues. When it comes to spotting and detecting the first signs of cancer, there are a few things that usually present themselves quickly. Look for the following symptoms:
·      Swollen lymph nodes
·      Large or changing lump on body
·      Abdominal distension
·      Sudden weight loss or gain
·      Vomiting or diarrhea
·      Unexplained bleeding
·      Cough
·      Straining to urinate
 
How to show support:
It can be difficult to deal with a diagnosis of cancer, but with love and support from the entire family, this difficult time will pass quickly. There are a few things you can do for your pet to keep them happy. The first is spending as much time with them as possible. Human interaction will help your pet feel more comfortable during the process. Next, learn how to spot signs of pain from your dog or cat. Because they can't tell you that they're hurting, you will have to watch carefully so you can either administer pain medication or be prepared for an emergency. Finally, make your pet's diet a priority. Talk with your vet more about what foods are okay during treatment and recovery.
 
You can also show support to those pets around you that have had to deal with cancer in the past. By sharing awareness with others and offering the owners comfort and support.
 
Preventative tips:
There are ways to slow the progression of cancer, or to prevent it from happening all together. Your pet's weight plays a large factor in the prevention of cancer. Don't let them get overweight and try to keep them on an anti-inflammatory diet, or ask your vet for more specifics. Finally, keep your pets away from toxins in and around the home that cause cancer.
 
This month is the perfect time to educate each other on pet cancer and spread awareness. To learn more about the disease, or to ask a question, please feel free to contact us today.